Principal Investigator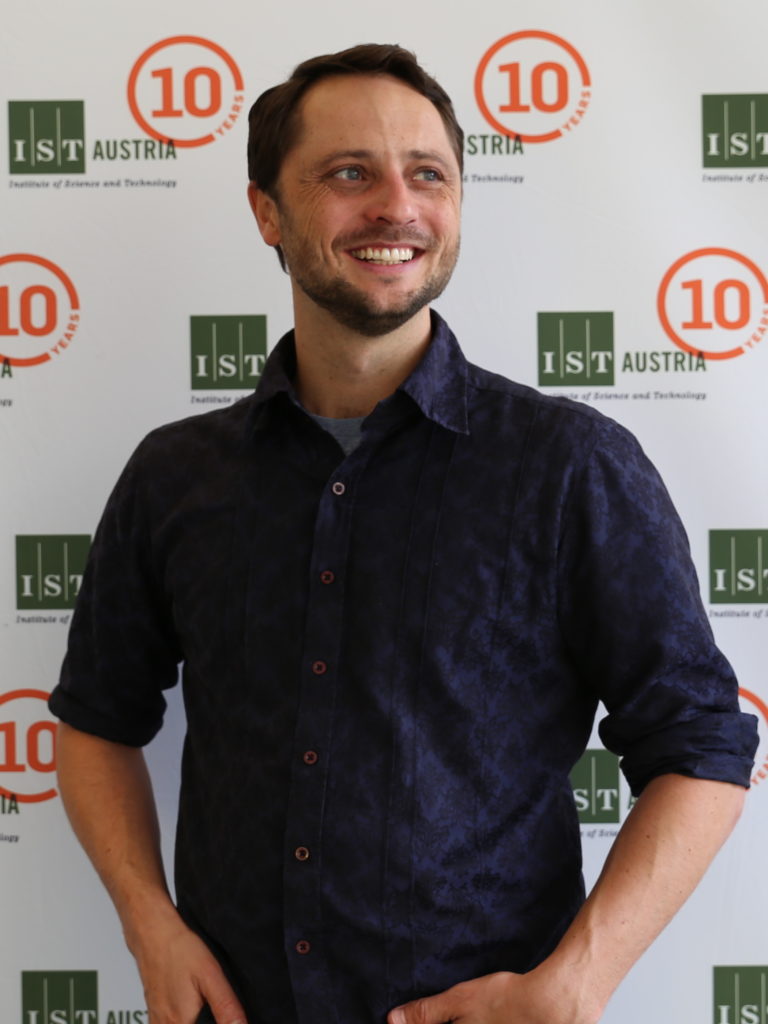 Asst. Prof. Dr. Scott Waitukaitis
E-mail:
scott.waitukaitis@ist.ac.at
Phone: +43 2243 9000 2148
Scott Waitukaitis was born in Phoenix, Arizona. He obtained his bachelor's degree in physics (honors) from the University of Arizona. He then earned his Ph.D. in Physics from the University of Chicago, where he was a Robert Millikan Fellow and the inaugural recipient of the Bruce Winstein Prize for Instrumentation. He did his postdoctoral work at Leiden University and AMOLF in the Netherlands, where he was the winner of a prestigious Veni grant from the Dutch Organization for Scientific Research. In 2019 he became Assistant Professor at the IST Austria, where he runs the Soft and Complex Materials Lab.
Postdocs
Dr. Galien Grosjean
Office: I24.O1.015
E-mail: galienmariep.grosjean@ist.ac.at
Phone: +43 (0)2243 9000-2167
Galien Grosjean was born in Seraing (Belgium) in 1992. He obtained his master's degree in physics from the University of Liège (summa cum laude) in 2014. He then obtained a FRIA grant from the FNRS to pursue a PhD under the supervision of Prof. Nicolas Vandewalle, which he completed with honors in 2018. His worked consisted in the experimental study of self-assembled magnetic microswimmers. He joined the Waitukaitis group in october 2019 as a postdoc, studying tribocharging with tools such as acoustic levitation and high-speed imaging.
Dr. Isaac Lenton
Office: I24.O1.015
E-mail: isaac.lenton@ist.ac.at
Isaac Lenton was born in Queensland, Australia. He obtained his Bachelors and completed his Ph.D. in Physics at the University of Queensland. His interests include optics and optical micro-manipulation. Outside of work he can often be found in the climbing gym or on the side of a cliff. In 2021 he joined the Waitukaitis group to build an optical trapping experiment to explore charging of microscopic particles in air.
Ph.D. Students
Sue Shi
Office: I24.O1.015
E-mail: Sue.Shi@ist.ac.at
Sue was born in Wuhan, China, and completed her secondary education in Richmond, Canada. She received her B.A. in Physics from Mount Holyoke College, and M.Sc. in Electrical Engineering from Brown University. Both her Bachelor's thesis and graduate research focused on quantum dot optoelectronics. She joined the group in August 2023 and now studies acoustically levitated charged particles. Outside of the lab, she enjoys making music, rock climbing, and traveling.
Previous members
| Name | Position | Years | Currently |
| --- | --- | --- | --- |
| Benedikt Weihs | Scientific Intern | 2020 | University of Innsbruck |
| Anna Drummond Young | Academic Visitor | 2021 | University of Oxford |
| Yihong Hu | Academic Visitor | 2022 | University of Oxford |
| Markus Felber | Scientific Intern | 2021-2023 | TU Vienna |
| Dr. Cécile Clavaud | Postdoc | 2020-2023 | Maître de Conference, Institut de Physique de Rennes |